Choosing a fire door is an extremely challenging task that entails a lot of knowledge and requires taking a tonne of responsibility.
After all:
There's so much to consider, including safety concerns, building regulations and installation procedures, among other things.
So, if you're looking to buy a fire door, we bet you have plenty of questions, not least:
Where are fire doors required in the UK?
Do I need fire doors in my house?
To help you find the right answers to these queries – and find out all there is to know about fire doors – at Door Superstore we took a deep dive into this vast topic.
Here's what our comprehensive fire doors buying guide is going to cover.
---
Table of contents:
---
What are fire doors?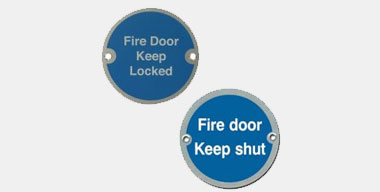 You might think fire accidents are a rare occurrence in the UK, but that's not quite the case.
Check this out:
According to government statistics, fire and rescue services attended to a whopping 61,940 primary fires (fires which broke out in a non-derelict building or vehicle or involved a fatality) between June 2020 and June 2021, which resulted in 249 fatalities. The vast majority of these occurred in homes and residential buildings.
Disturbing figures, right?
Luckily, this is where fire doors come in. They're designed specifically to prevent the rapid spread of fire and smoke in a building and contain the blaze within a specific perimeter for as long as possible, giving people sufficient time to evacuate. When opened, fire doors lead to a clearly designated path of escape from the burning structure.
What makes them different from regular internal doors?
Here's the deal:
Manufactured from heavyweight, fire-resistant materials, fire door systems consist solely of fire rated components, including:
Door leaf (that's the actual door, usually made from heavy timber)
Three or more sets of fire rated door hinges for each leaf
Fire door closer for each leaf
Intumescent strips and cold smoke seals that rapidly expand when exposed to high heat
Fire door retainer to hold the door open (optional)
In addition, fire doors are clearly marked with fire door signs on both sides. They're used in both domestic and commercial applications and come with different fire ratings.
For instance, an FD30-rated fire door should successfully resist fire for approximately 30 minutes, while an FD60-rated one would be able to do so for as long as 60 minutes and an FD120-rated one for 120 minutes. FD-30 fire doors are most commonly used in homes.
To find out more about how fire doors work in detail, head over to our in-depth guide.
---
Fire door regulations
Are fire doors better quality than regular ones?
Absolutely!
The thing is:
Because they're a crucial aspect of the so-called 'passive fire protection system' (i.e., one that does not involve the active putting out of the fire), they're subject to strict building regulations and regular inspections.
The current fire door regulations for commercial buildings in England and Wales are outlined in The Regulatory Reform (Fire Safety) Order 2005.
In addition, those for 'dwellings' or domestic residences in England are provided in:
Let's take a closer look at the main points.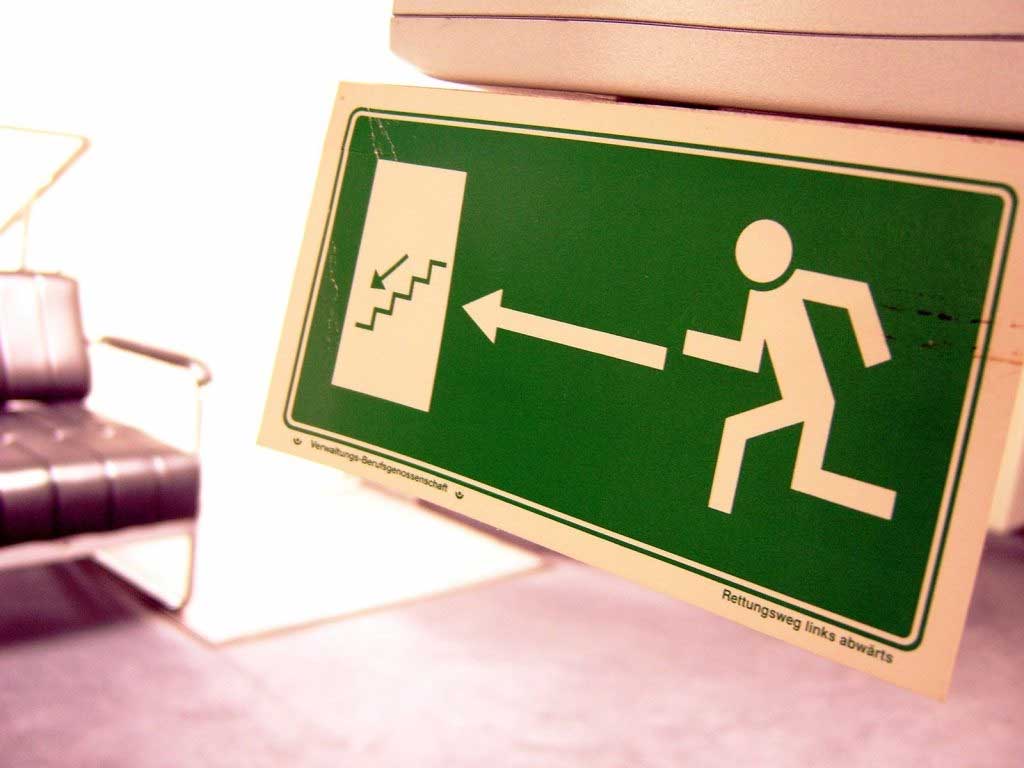 Domestic fire door regulations
There are several cases where doors in residential premises are required to be fire doors by law.
They are
An internal garage door that connects to the house
A door protecting an escape path to the outside in buildings over two storeys high, including loft conversions
An entrance door to a flat
Now you know whether you need fire doors in your house – and where.
But that's not all:
While it's not a legal requirement, we also recommend that you consider fitting fire doors in any room where a fire would be likely to start.
This makes your kitchen an obvious choice, of course. But if you have a fireplace in your living room or flammable materials in a storage room, for instance, you might want to fit one there, too.
And what if you're a renter?
We've got you covered with our guide on Fire doors in private rented accommodation.
Non-domestic fire door regulations
The fire door regulations for commercial buildings are far more extensive than those for homes and often branch into a company's fire safety in the workplace policy as required by law.
To put it briefly:
Each organisation must appoint a so-called 'responsible person' who will evaluate the premises, carry out a risk assessment and determine where office fire doors should be fitted.
This assessment has to take into account both vertical (down flights of stairs) and horizontal (away from the fire across the same floor to a safe area and out of the building on the ground floor) evacuation.
If you'd like to learn more about this topic, head over to our guide on Fire doors in non-domestic buildings.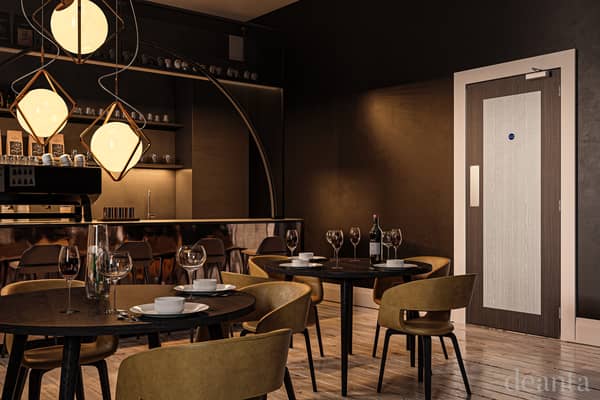 ---
Fire door sizes
Now that we know what the purpose of a fire door is and where these doors need to be placed, let's consider sizes.
You'll be pleased to learn that fire doors conveniently come in standard sizes. However, made-to-measure fire doors are also readily available in case you have a bespoke door opening. At Door Superstore, we're happy to deliver, and we'd love it if you got in touch with us at 01752 422 501 or via our live chat.
That being said, the more interesting questions are:
How thick should a fire door be?
What thickness are 1-hour fire doors?
Here's the scoop:
Most FD30 fire door specification options in the UK are 44mm thick, while the standard thickness of FD60 ones is 54mm. Standard fire door frame sizes in the UK are 108mm and 133mm in thickness.
Check out our table to find out more about the most common fire door specifications.

| | | |
| --- | --- | --- |
| Fire Door Height | Fire Door Width | Fire Door Thickness (FD30/FD60) |
| 1981mm | 457mm | 44mm/54mm |
| 1981mm | 610mm | 44mm/54mm |
| 1981mm | 686mm | 44mm/54mm |
| 1981mm | 762mm | 44mm/54mm |
| 1981mm | 838mm | 44mm/54mm |
| 1981mm | 915mm | 44mm/54mm |
| 2032mm | 813mm | 44mm/54mm |
| 2040mm | 526mm | 44mm/54mm |
| 2040mm | 626mm | 44mm/54mm |
| 2040mm | 726mm | 44mm/54mm |
| 2040mm | 826mm | 44mm/54mm |
| 2040mm | 926mm | 44mm/54mm |
---
How to calculate fire door weight
We've all heard that fire doors are heavy.
But just how heavy are they?
The short answer is:
The weight of a fire door would ultimately depend on the type of material and the size. But as we mentioned earlier, wooden fire doors are most common by far. And here, the key variable is the density of the timber used.
So long as you know the density, you can use the following handy formula to calculate the weight of your wooden fire door.
(Wood Density in kg/m3 x Door Height in mm x Door Width in mm x Door Thickness in mm) / 1 million = Door Weight in kg
Still a bit confused? Not to worry!
Here's an example to help illustrate things:
Let's say we have an FD30 (standard 44mm thickness) fire door that measures 1981mm by 838mm and is made from Scandinavian redwood (a common type of softwood used in the manufacturing of doors with a density of 510 kg/m3).
Using our formula:
510 kg/m3 (density) x 1981mm (height) x 838mm (width) x 44mm (thickness) = 37,252,150,320 / 1,000,000 = 37.25 kg.
We found that our fire door weighs just over 37kg.
Keep in mind that that's just the weight of the door leaf itself, though. To calculate the total weight, you'll need to add the weight of the fire door components you've chosen to go with it.

Cost of fire doors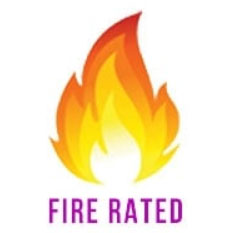 Next, we need to talk about costs.
How much do fire doors cost?
Here's the scoop:
The average cost of an FD30 timber fire door in the 1981mm height range rises from £100 for the smallest width (457mm) to £380 for the largest (838mm) option. In the 2040mm height range, the averages start at £115 for the smallest width (526mm) option.
As you'd expect, FD60 fire doors are considerably more expensive, with 1981mm ones starting at an average of £280.
But that's not all:
Unless you're qualified to install your new fire door yourself and willing and able to do so, you also need to consider the cost of installation. This is likely to set you back by anywhere between £245 for an FD30 unglazed wooden fire door to £450 for a glazed one. The average cost of installing an FD60 fire door is £475.
As always, these are national averages. It's best to get a quote from a local professional in your area for the best deal.
---
How to fit a fire door
Fire doors can make all the difference between life and death, which is why they are subject to strict fire door fitting regulations. That's why we strongly recommend that you hire a qualified professional to install your domestic fire doors. Among other things, this will give you peace of mind.
Still, there are a few things about the process that every homeowner should be aware of.
With that in mind:
Here are our top tips and best practices when fitting fire doors.
Please note that this is not a step-by-step fire door installation guide since the exact process will vary from manufacturer to manufacturer and from model to model. And with fire doors, it is absolutely essential that the fitting instructions that come with each door be followed to the letter.
Tips on how to fit a fire door frame
Fitting fire doors into existing frames is tricky and not recommended.
The door lining needs to have the same rating as the door leaf (say, FD30 or FD60).
The side with the groove for the intumescent strips needs to go on the fire side.
Any voids between the wall and the frame should be filled with mineral wool.
As per fire door frame regulations, there must be a 3-4mm gap between the frame and the door at the top and sides.
Frame packers are required.
To find out more, check out our guide on how to fit a fire door frame.
Tips on how to fit intumescent strips and smoke seals
Fitting intumescent strips to fire doors in the frame grooves is mandatory.
Intumescent hinge pads need to be fitted in the door hinge recesses before installing the hinges.
Most intumescent strips and heals have self-adhesive tape on one side. Simply remove it and slot it into position.
Tips on how to fit fire door hinges
Fire door hinges must have the same rating as the leaf and the frame.
Each door leaf requires at least three fire hinges compliant with BS EN 1935 standards.
Make sure the hinges are installed in the locations specified in the supplier's manual. Two of them are typically placed close to the top and the bottom of the frame, but the exact distance from the edges will vary.
Screw fixings must be used when installing the hinges.
For more tips on how to install a fire door, check out this video from the British Woodworking Federation (BWF).
---
How do I choose a fire door?
Fire doors are indispensable for the protection of life and property in the unfortunate event of a fire. In order to choose the right ones for your property, you need to consider the following:
First, make sure the fire door you're going to buy is designed to a strict BS 476 Part 22 ('Fire Tests on Building materials and structures for methods for determination of the fire resistance of non-loadbearing elements of construction') standard or its European equivalent, BS EN 1634 Part 1. The fire leaf should also be fire rated (FD30, FD60, etc). Third-party certificates, such as those by the BWF Fire Door Alliance, are further proof of excellence, reliability and durability.
Second, make sure you choose the correct size for your door opening. If it's not a standard size, it's a good idea to opt for made-to-measure fire doors so as not to compromise the fire door's performance.
Third, make sure you buy ironmongery with the same fire rating as the door leaf. It goes without saying that all hinges, locks latches and so on need to be compatible with the door.
Fourth, consider the door finish. Like normal internal doors, internal fire rated doors are available fully finished, unfinished and primed. Check out our guide on which finish you should choose for tips and suggestions on this.
Last but not least, keep our fire doors buyer's guide handy, and you should be able to choose the ideal fire doors to help protect yourself and your family from any fires that might break out in your home.
Was this guide useful?
Let us know if you liked the post. That's the only way we can improve.
Thanks for rating this article.
Mentioned in this project guide: