Fire doors can be a concern for homeowners, landlords and tenants alike if nobody is quite sure whether something should be a fire door, if the fire door will compromise the style or if the fire door is up to the correct standard! We've pulled together some of our most frequently asked questions on fire doors so you can make an informed decision on if you want fire doors, where they will go and what they will look like.

---
Table of contents:

What are fire doors made of?
Fire doors are typically solid core construction using solid wood to make the bulk of the door. Because of their makeup, they are heavy and they are thick too, averaging 10mm thicker than regular internal doors.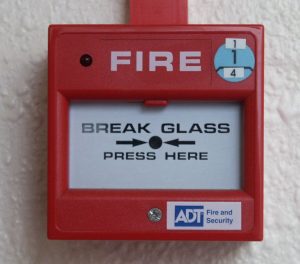 Fire door systems are made of fire doors, fire-rated frames, fire-rated hinges, fire-rated handles and intumescent smoke seals. These seals expand when they get hot and prevent smoke from travelling from one room to the next. In 36% of fire fatalities, death is actually caused by inhaling too much toxic smoke, according to fire statistics from the Home Office from April 2015 to March 2016.
---
Are fire doors a legal requirement?
It depends on what the layout of your property is if you're running a family home. There are lots of considerations though for landlords for privately rented accommodation and houses of multiple occupation (HMOs). Use our guide to fire doors in private rented accommodation or our guide to fire doors in domestic properties.
---
How can you check fire doors?
Check that fire doors are certified and intact using this short 5-step process:
Check the top or the side of the door for a certification sticker. This should tell you which fire rating the door is certified to.
Use a £1 coin to check the gaps around the top and sides of the door. There should be a 4mm gap, so if checking with £1 coin there should be 1mm of room left to spare. If there's more than this the door may not work as desired.
Are the seals around the door or door frame intact? If they're hanging off or seem loose then the door may be damaged.
Are the hinges tight and firm? If they're loose or wobbling then the door hasn't been maintained.
Open the door and let it close from halfway by itself – does it shut properly? If so it's in good order.
---
Can fire doors be glazed?
Fire doors can absolutely be glazed! There's no need to compromise on style and personal flair just because the door is a safety feature. In fact, some argue that fire doors with glazing are safer as you can see potential danger through the glass without opening it and compromising the door!
---
Can fire doors be painted?
Fire doors can be painted with regular paint but it's advised that this isn't excessively thick and that if the door is re-painted that there aren't lots of paint coats. Fire door hardware, like hinges, handles, and fire seals shouldn't be painted. You can get fire rated paint from most good paint suppliers but any paint will be fine as long as it adheres to the above points. Our guide lets you know the best method for painting a door frame and avoiding smoke seals.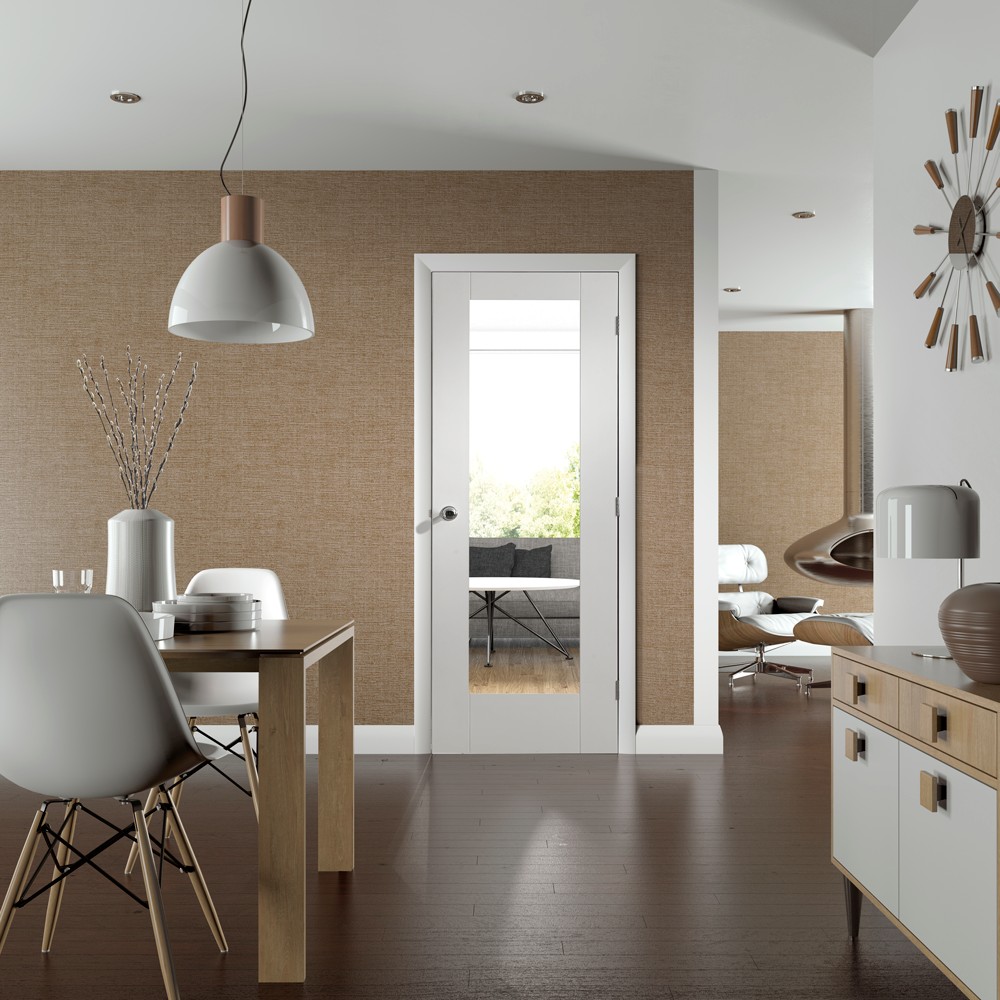 ---
Can fire doors be locked?
For cases where there are fire doors in shared accommodation, tenants may want to lock their bedroom doors. As the bedroom must be fire doors, how do you allow this without compromising the safety of tenants? Choose locks on bedroom doors (like night latches) and other shared spaces that unlock with a key on the outside but can be locked/unlocked with a latch on the inside. This means that tenants inside the bedroom can escape quickly without needing to locate a key.
In the image to the right, you can see that this commercial fire door is kept open by a magnet. When the fire alarm sounds this magnet releases the door to close it and contain fires.
---
Can fire doors be repaired?
Realistically it would depend on the extent of the damage to the door but this can only be assessed by a certified individual. If the damage to the door itself is visible, we'd recommend investing in a new fire door just to be on the safe side.
---
What are fire door hinges?
Fire door hinges are specifically designed to meet the same fire-rating certification as the door it's supporting. They're manufactured to a level where they will not warp, twist or deform under extreme heat, keeping the fire door in place and secure. They are absolutely essential for a fire door system to pass certification. Fire doors are often installed with 3 hinges, as opposed to 2 for regular doors, as fire doors are much heavier and thicker.

---

What are FD30 fire doors?
FD30 is a fire rating classification which tells you that a door will protect against fire for a minimum of 30 minutes. After that point, it's feasible that the door will no longer be able to retain the fire. 30 minutes is plenty of time to evacuate a building or a home but this doesn't give you time to collect belongings. We must stress that the sooner you are out, the better.
---
How are fire doors rated?
A fire door system, or set, is not just the fire door. For the fire door to perform it must be installed correctly into a fire-rated frame, with fire-rated hinges, intumescent seals and any other relevant hardware (like fire-rated glazing). When fire doors are tested they're tested in a set, so just installing an FD30 fire door without these other items does NOT give 30 minutes of fire protection.
---
Unanswered fire door questions? Contact our expert customer service advisors on 01752 422 501 and they can answer your questions! 
Was this guide useful?
Let us know if you liked the post. That's the only way we can improve.
Thanks for rating this article.
Mentioned in this project guide: