Are you tired of your door not closing properly or bothered by the constant knocking even when it is supposed to be closed? Well, it might just be the time to replace your door handles. Besides there are a few reasons to change your door handles, one being able to open and close your door. Obviously! But also, you may want to change the aesthetic of your home.
Door handles do not get enough credit and are often overlooked, but they play an essential role in your home. Any home would feel incomplete without the trusty door handle. After all, door handles provide functionality, and security as well as giving the door a pleasant appearance. Picking and choosing the type of door handle you would like allows you to add your own unique style to the door.
In this handy guide, we show you how to replace your door handle and it is a lot easier than you think.
---
Table of contents

Types of door handles
Doorknobs come in a variety of shapes, sizes, and finishes and can bring your door back to life. From black iron doorknobs, chrome doorknobs and brass, you will be spoilt for choice!
Depending on your style, you could go opt for glass doorknobs to add sophistication to your home. Or perhaps you could go in the completely opposite direction, opting for black iron or brass to give a modern and bold look.
Lever on back plate handles is a traditional backing for door handles. These work perfectly in traditional family homes. Lever on back plate handles can be plain, have a keyhole or even come with a thumb turn which is perfect for bathroom doors. Whether you are after chrome for a modern approach or a more classic cast iron finish, there is a match for every home.
Door handles on rose are the most popular internal door handles. They offer a modern look which can be complementary to surrounding design features. Lever on door rose handles are either rounded or square with a large back plate, but they do come in a variety of finishes. Take your pick from stainless steel, chrome, antique brass and black chrome. Whatever your choice, make sure it fits your personal style.
Helpful Tip: If you do choose a door handle on rose, you will need to get separate key locks fitted too.
---
How to replace your door handle
What you will need
Philips screwdriver
Flathead screwdriver
New door handle/knob
Doorstop
Container
---
How to remove your old door handle
Step 1: First, wedge your door to stop the door from moving whilst fitting your new door handle
Step 2: Next depending on the door handle remove the cover plate with a Flathead screwdriver. There should be two groves on each side of the plate, that will pop the plate out.
Step 3: Once the cover plate has been removed, remove screws from the face plate with a Philips screwdriver from both sides of the door. Slide the old door handle off and keep it aside.
Step 4: Next remove the spindle from the door and keep it aside.
Step 5: Take out the screws holding the latch and inner plates in place with a Philips screwdriver. Once the latch is loose, slowly pull the latch plate and mechanism from the side of the door and set it aside.
Helpful Tip: Keep the screws aside in a container to save for another project.
---
How to attach your new door handle
Step 1: First insert the new handles latch plate and mechanism into your existing hole on the side of the door. Slide the latch mechanism until the latch plate rests against the inside edge of the door.
Step 2: Insert the door lock and spindle into existing areas of the door.
Step 3: Using a Philips screwdriver, screw in the screws to the latch plate and mechanism on the side of the door.
Step 4: Depending on the type of door handle you have, attach the face plate to both sides of the door using a Philips screwdriver to attach and keep in place.
Step 5: Next slide the cover plate on top of the face plate to conceal the screws. Apply a bit of pressure to the cover plate until it snaps into place.
Step 6: Now remove the door stop, try out your newly fitted door to check the mechanism is working.
Step 7: Finally take a step back and admire your work. Look at that new shiny door handle, yes you did that!
Helpful Tip: Most new door handles have cover plates attached so you don't always have to attach them separately.
---
Other areas in your home to replace door handles
You may be scratching your head and thinking of all the other handles in your house which have seen better days. So, don't neglect those areas give them a little TLC.
Do you have issues opening your drawer doors or having a little trouble with loose kitchen cabinet handles? It could be time for new handles before the old one ends up in your hand!
Here are some other areas in your home that could do with some door handle replacements: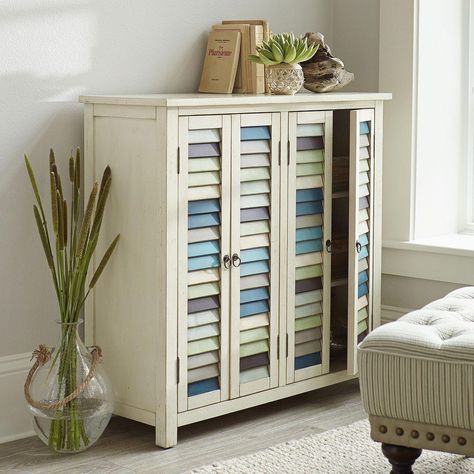 Was this guide useful?
Let us know if you liked the post. That's the only way we can improve.
Thanks for rating this article.
Mentioned in this project guide: