Internal doors can completely transform your home, whether you're replacing internal doors or adding internal doors into a new build – internal doors can create a completely different feel to your home without needing to redecorate the whole house. When looking at internal doors, there are a number of different things to consider. From size and functionality to style and insulation performance, there are so many options, that it can be overwhelming.
Here at Door Superstore, we've created a guide to some of the things you should consider when choosing your doors, to help make your decisions a little easier.
---
Table of contents
---
Do you need a fire rated door?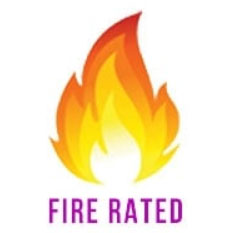 The first thing to consider is if you need a fire rated door. Fire rated doors have been manufactured to act as a barrier, preventing the spread of fire for at least 30 minutes – FD30 rated fire doors give at least 30 minutes of fire protection, whilst FD60 fire doors give at least 60 minutes of fire protection.
For new build properties, fire doors must be installed where an integral garage can be accessed from a 2-storey house, or where any room leads to a stairway in 3-storey (or more) houses – these criteria would consider a loft conversion to be a storey. For more information on when fire doors are required, check out our guide to how fire doors work.
Fire doors can also be installed when they aren't required by building regulations – they are thicker than regular doors, meaning that they are often of higher quality, and provide good soundproofing. Take a look at our post on the other benefits of fire doors.
---
Which type of internal door is best for you?
Doors are made from a range of different materials, with different structures, and each has its own benefits. They also come in many different sizes.
Solid wooden internal doors
Solid wooden doors have been popular for years, and are made from a single piece of timber. This gives them strength and weight, making them feel high quality, and solid wooden internal doors can be both contemporary or modern in design, and their solid construction means that they can be trimmed to fit your doorway. Choose from solid wooden internal doors made from wood such as pine, oak and walnut to give your home a classic and high-quality finish.
Engineered core internal doors
Internal doors with engineered cores, also known as solid-core doors, are doors that have a solid core, with a fine grade surface veneer attached to each side of the core. They are sturdy and quite heavy and give the appearance of a solid wooden door without the high price tag.
Moulded internal doors
Moulded internal doors are manufactured using wooden bi-products that are pressed together to form a door. Often less expensive than solid wooden doors, moulded doors come in a range of sizes and shapes which gives your more options to help you find the perfect internal door.
Flush internal doors
Flush doors typically have a completely smooth surface to them, giving a minimalist feel to your home. They tend to consist of an engineered core with a hollow frame, covered with plywood or MDF to form the door. They are much more lightweight, and cannot be trimmed to size, but they are a budget-friendly alternative for an internal door. Internal flush doors come in a range of styles, with features such as panels, grooves and stains to add a great finishing touch for both traditional and contemporary homes.
Panelled internal doors
Panelled internal doors have been constructed with a number of different panels instead of a single piece of wood. Popular in homes and buildings throughout the UK, panel doors have a structure that provides stability and durability, as well as variety – you can choose from 2, 4 or 6 panelled internal doors for your home.

---
Would an internal glazed door suit your home?
Internal glazed doors can be the perfect way to brighten up a room or hallway, letting natural light flow through the house even when doors are closed. Choose from internal glazed doors with full glazing, half glazing or glazing panels depending on the amount of light you want to flow through the glazing, and you can also choose from clear, obscure or frosted glazing depending on the levels of privacy you require.
Alternatively, opt for an unglazed door and fit the glazing yourself, which will allow you to add your own personal touch to your internal doors. If you're looking to create a feature, stained glass is a nice way to bring a unique touch to your door.
---
Have you considered different colours for your internal door?
Internal doors come in a range of different colours, and choosing a colour you may not have previously considered could completely transform a room. Along with traditional internal doors in simple wooden or white finishes, there are other colours such as ash grey, light grey, dark walnut and more that are becoming increasingly popular.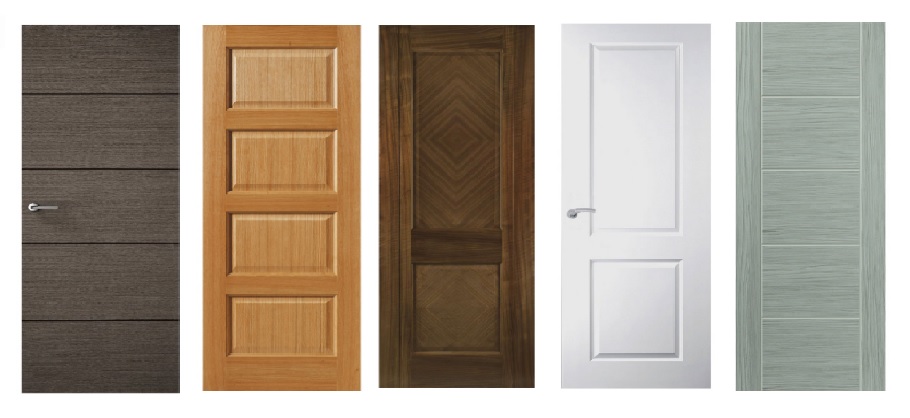 ---
Which finishing option works best for you?
Doors come in a number of different finishes and options, depending on your time constraints, skills, desire to add a personal touch, and more.
Pre-finished doors have been completely finished, with stains or paint and protection, so that they are ready to be installed or hung. This saves a lot of time and labour costs as it does not need to be primed and painted or stained and left to dry out before hanging.
Primed internal doors have been treated and primed, but have not been painted, so this will need to be undertaken before hanging. This allows you to add your own finishing touches via paint or wood stain without having to spend time priming the door, which saves you time whilst also allowing you to customise your door.
The other alternative is to opt for an unfinished internal door. Often less expensive, unfinished internal doors provide you with the chance to completely customise your door. Add the primer, wood stain or paint before hanging, and you can also choose an unglazed unfinished door for complete customisation.
---
Don't forget internal door hardware and accessories
To fully transform a room by replacing the internal doors, don't forget the door accessories and hardware! Picking the right door handles, door knobs or door frames can add a new dimension to the room as well as the door.
Door latches are not often supplied with new doors. So it is important to remember to purchase latches for your internal doors too, as well as door handles and door knobs. We've got a range of different latches to choose from, including bathroom latches, mortice latches and a number of fire rated latches for use on fire rated doors.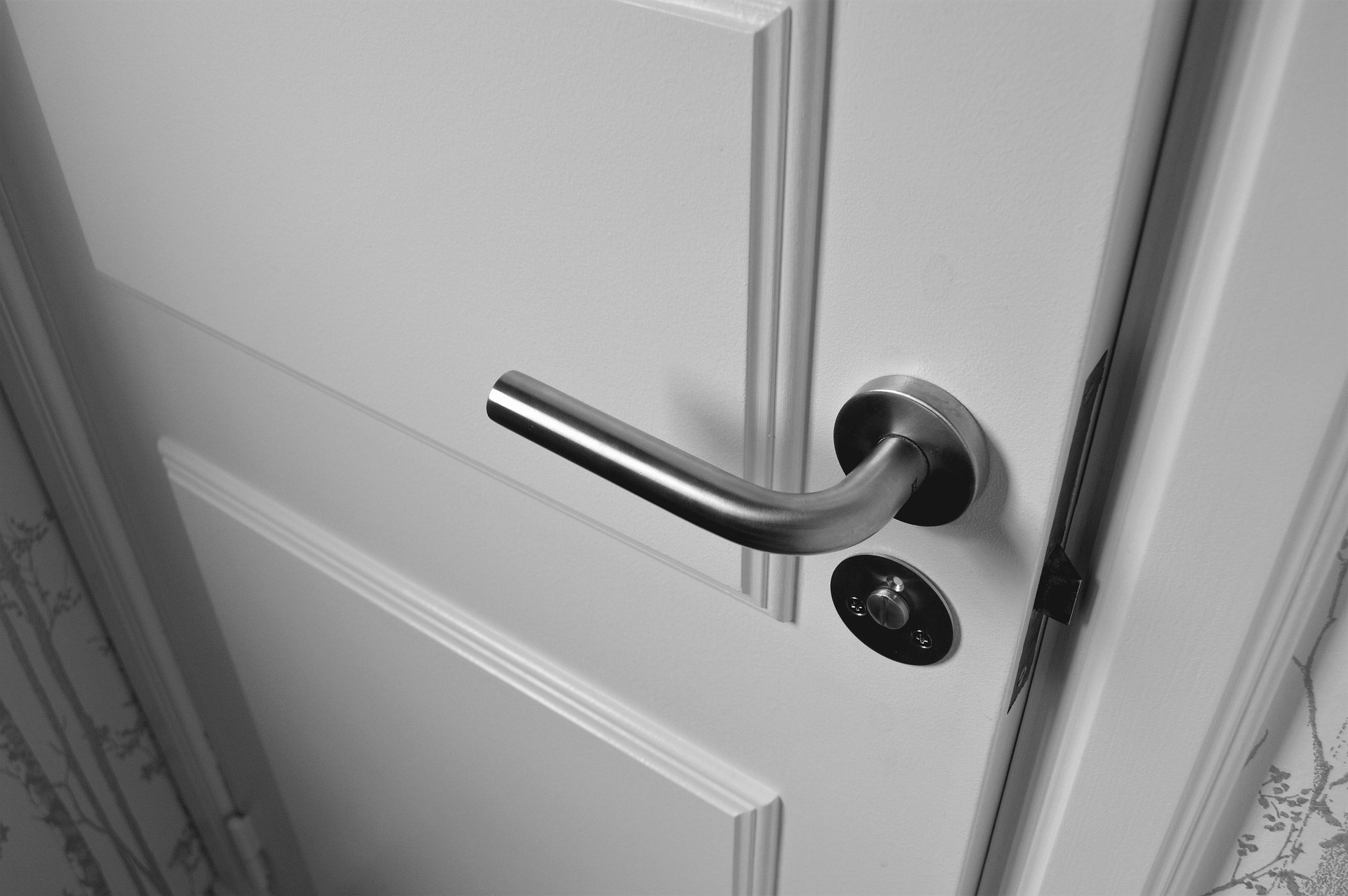 Was this guide useful?
Let us know if you liked the post. That's the only way we can improve.
Thanks for rating this article.
Mentioned in this project guide: